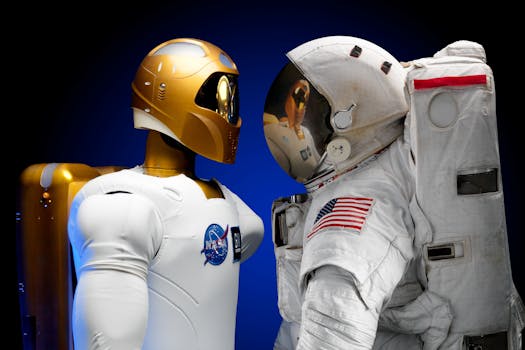 Artificial intelligence in recruitment and performance management giving employees their key deliverables the day they join; measuring real-time performance through identified key performance indexes; and mapping employees' development needs and creating succession plans for critical positions is now a workplace reality.
[su_expand]
Chatbots helping candidates to pick the right jobs and enhancing their application experience, predicting employee trends using data analytics to help manage staffing, using instant sensing tools to gauge employee engagement, gamification of learning programmes with immediate feedback, using virtual reality for a virtual walk-through of critical company processes and even offices – these all sound like a set of a sci-fi movie, does it not?
Only the beginning
The only difference is that this is as real as it gets, and is just the tip of the iceberg of what is to come in the next five years for the HR profession.
Five years ago, anyone saying any of the above would have been labelled as futuristic or a dreamer. But welcome to the age of complete disruption, where the future has caught up with HR. Technology has completely disrupted the one function that has always struggled to show tangible results. These inventions are enabling the function to demonstrate how it can impact businesses and their bottom lines.
With Gen Y-ers becoming the dominant work group, digital environments are the base operating standard for all organisations now. Gone are the days when HR professionals need to be interpersonally savvy. Today, they need to be tech-savvy.
They are expected to leverage technology at every level of the employee life-cycle to ensure that the mundane and routine tasks are eliminated not just from the employee's life, but also from the list of tasks of the HR person so that they can focus on value-adding activities.
The role of HR technology has become not just critical, but an integral part of the talent management function. Today, an HR professional is expected to be on top of this technological wave as CEOs demand more accountability from HR and rush to make their talent the differentiator in the marketplace.
Shifting from output to outcomes
The whole focus of HR has shifted from output to outcomes as talent challenges take centre stage. With the global economic uncertainty, most organisations are experimenting with lean management strategies so as to try and maximise their financial outcomes.
With the intense war for talent and the changing demographics, CEOs today are looking to get the best people to focus on business priorities. Today, CEOs look towards HR to lead people transformation projects and on how their people can be leveraged to their full potential.
This includes the HR function itself too, where CEOs want HR to start focusing on adding value to the business and not spend time in administrative activities, which are being replaced by technological solutions.
As compared to five years ago, the amount of technology solutions available in the HR space has more than doubled. Employee self-help solutions, online performance management, digital learning, employee succession planning, digitised engagement and reward tools for employees are just some of the present basic requirements. Exposure to and knowledge of technological tools is an added advantage for HR professionals.
Adapt or perish
Today the conversations that happen are mostly in the areas of artificial intelligence and how HR can leverage it in its critical processes, how robotics can be introduced into employee's day-to-day life, and how people analytics can help HR to help the business leaders anticipate and deliver more value to clients by being able to manage people challenges proactively.
So if you thought you could stay away from the dynamic and ever-changing technological world as you work in HR, think again. It is inevitable that if you do not embrace this technology world you would very likely struggle in your career.
In this age of smartphones and mobile apps, broadband and laptops, social media and instant communication, access to timely people and business data is becoming critical to the success of the HR function. So there is really only one inevitability for all HR folks out there: Either adapt or perish! The future of HR is here and it is happening now!
http://www.hrmasia.com/content/hr-should-already-have-embraced-artificial-intelligence-yesterday
[/su_expand]
(The articles above have been curated from various sources but not been edited by ICube staff)