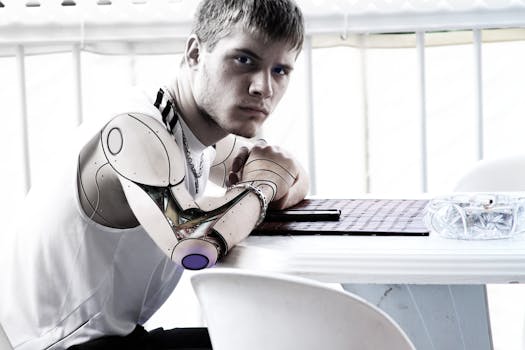 Recruitment is one of the most important tasks at any firm. It's not only time consuming but also a resource hogging process. In order to ease this process some Indian firms have started to use artificial intelligence based bots to streamline processes. Previously, firms used to digitally sort resumes based on keywords on the resumes but today this process has gone as far as doing a preliminary assessment of the candidate. A report in Quartz has stated that companies like Ola and Accenture are now using these bots in the recruitment process.
[su_expand]
Bengaluru based recruitment firms such as CIEL HR have already started using AI bots to select candidates who will face the HR for further process. CIEL HR has employed a bot called Tony that can go through a pile of resumes and report to the HR about the shortlisted candidates. Tony can also conduct the preliminary screening process by sending a programmed questionnaire to the candidates. It can examine the responses and eliminate undeserving candidates. Tony has been proven to reduce the workload of HR managers by up to 20%. CIEL HR CEO Aditya Narayan Mishra says that Tony is much more effective than keyword based bots which may fail to sort candidates as they require keywords which may not be enough to describe a job profile.
These bots not only sift through resumes they can even monitor candidates who are not actively looking for a job. These bots have been programmed to search potential candidates from various social media platforms. If you are professional who uses resources from GitHub or Stack Overflow chances are these bots have picked up your activity and pieced together a professional profile that can be used to identify your compatibility for a job opening.
These AI-based bots are currently used to recruit entry-level employees which hire in a large scale. They are being used in sectors like banking and IT and it is possible that they might be also be used in mid-sized firms to cut recruitment costs. Industry insiders say that companies like Ola and Accenture have already started using these bots.
https://www.crazyengineers.com/news/indian-firms-are-now-using-ai-based-bots-to-recruit-candidates.99518/
[/su_expand]
(The articles above have been curated from various sources but not been edited by ICube staff)